Hey Mama's do you dread making your littles lunches for them to take to school? If you said yes you and I are in the same boat. My kids are't even picky eaters, well I mean all kids are to a degree I think but really they are good eaters. My oldest would eat the same thing every day without complaining if I let her as would my middle but he also will eat literally anything I put in there but I always feel bad sending the same thing so I always want to get creative (and you all know the kitchen isn't were I am comfortable or really do my "best" work). Muffins are an answer in our house because the kids love them they are typically easy and quick to make and I can use them in their lunches as well. (I am going to do a blog post shortly on 5 different meal ideas for their lunches so stay tuned for that)
I recently found this recipe from Carli Williams and I thought it sounded easy which is a win always as a busy mom and its healthy which is also another hug win! So I thought I would give it a try and of course my tiny helper insisted on supporting me in this adventure which made it take a bit longer and may be the reason they didn't turn out (ok ok I know its my own fault for misreading the recipe but still she could have been distracting me). So as I was saying I made the recipe following it to a T (of so I thought) and when at the set time they were still not cooked I blamed the oven – because the oven in this house isn't very good – but after doubling the time I couldn't figure out what I was doing wrong UNTIL I realized when it called for 1 CUP of pumpkin I had actually read 1 can hence why they wouldn't cook. But fear not I was determined (or stubborn) and was convinced to give it one more try. And since they really are so easy and quick I whipped up another batch and as soon as they were finished cooking the kids were begging to have one so I said sure and sat back and watched to see what would happen. Would they like them? and guess what… they loved them and even asked for a second one! So naturally I asked my sister in law (my foodie expert) what she thought because both hubby and I felt they were good but lacking taste so after a little tweaking the recipe here is what I came up with and you must try them and let me know what you think.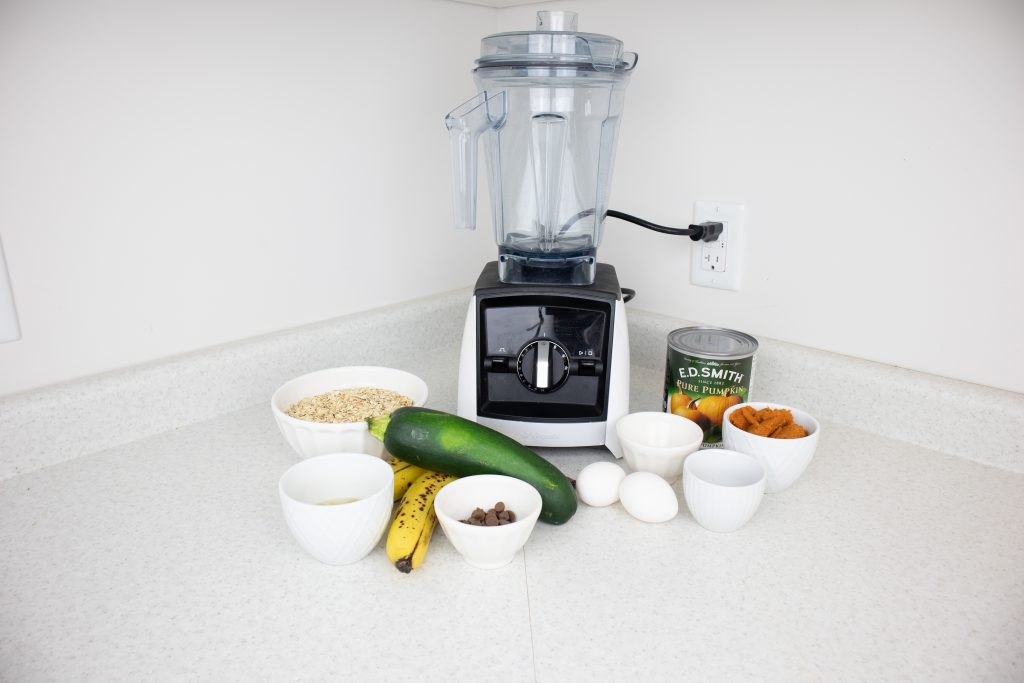 Ingredients
1 Zucchini, chopped
1 RIPE banana, chopped
1 cup canned pumpkin
1/4 cup honey (I used local fresh honey)
1 tsp vanilla
2 eggs
1/2 tsp salt
1 & 1/2 tsp baking powder
1/2 baking soda
2 cups oats
1/2 TBS cinnamon or pumpkin spice (I used cinnamon)
chocolate chips
Instructions
Preheat oven to 400
Place all ingredients (minus the chocolate chips) in blender and blend
Add liners to muffin tins and fill with mixture
Add 4-5 chocolate chips to the tops
Bake for 12-15 minutes and enjoy
I got 18 muffins out of the recipe and they are about 100 calories per serving so I'd say thats pretty good!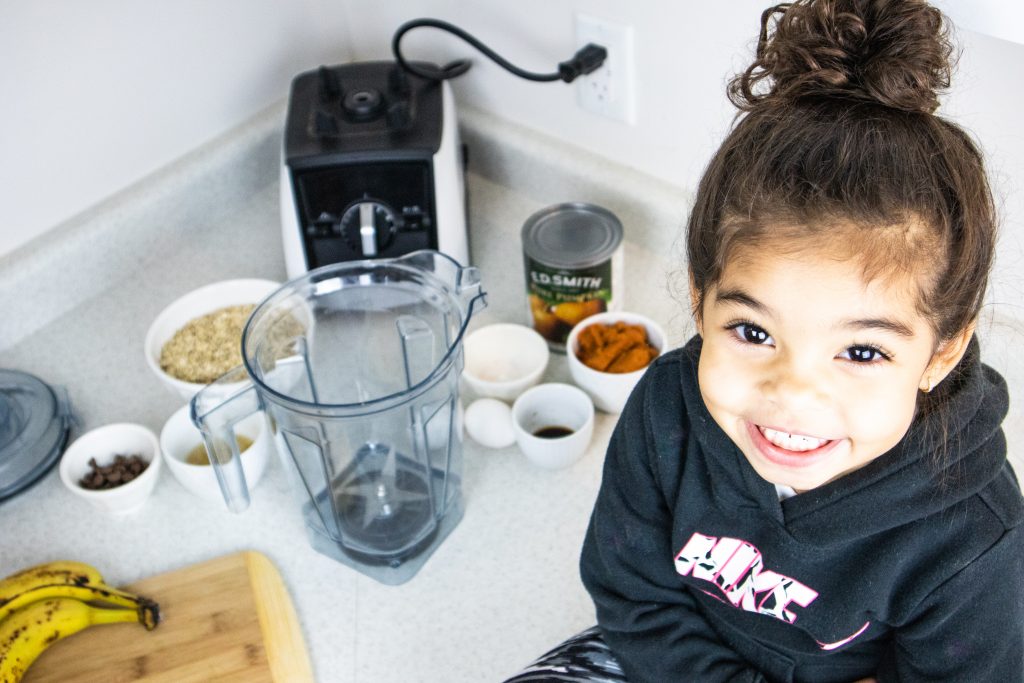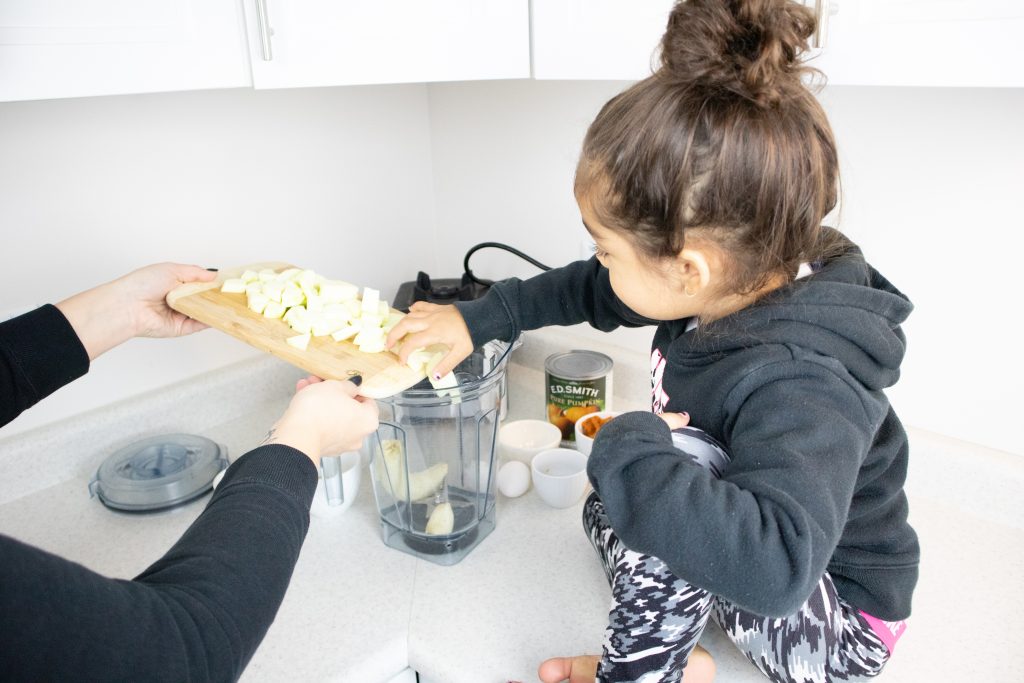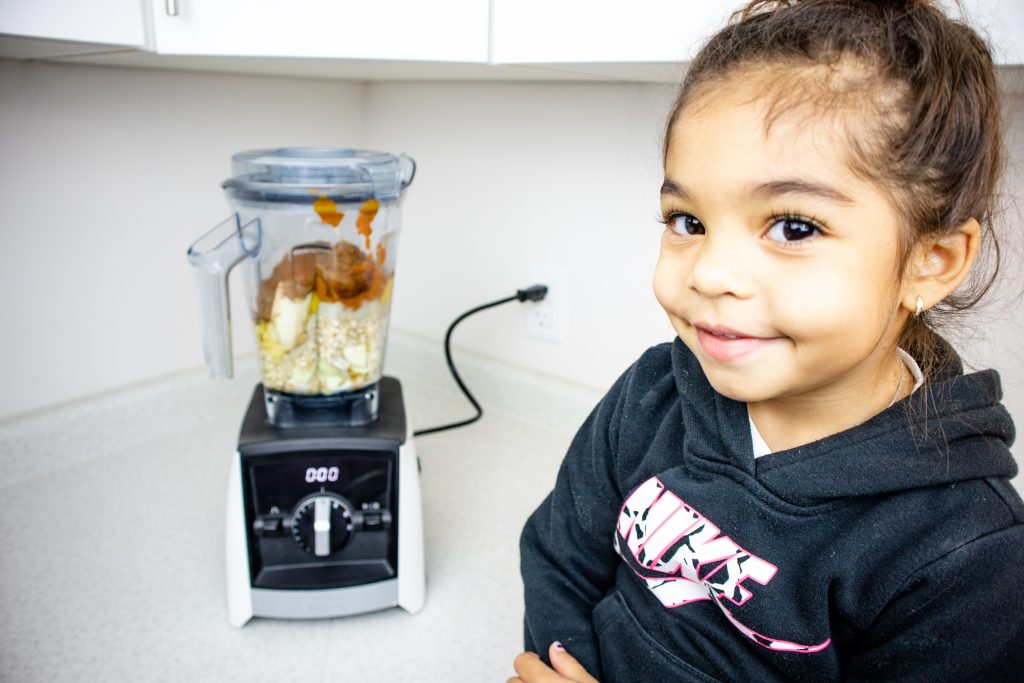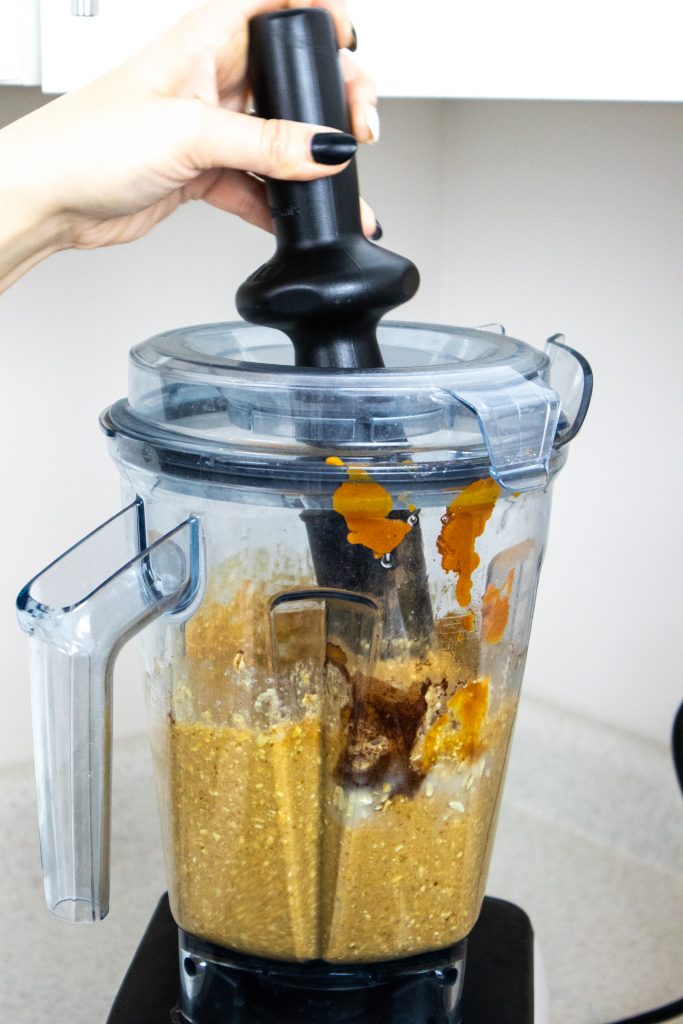 ***