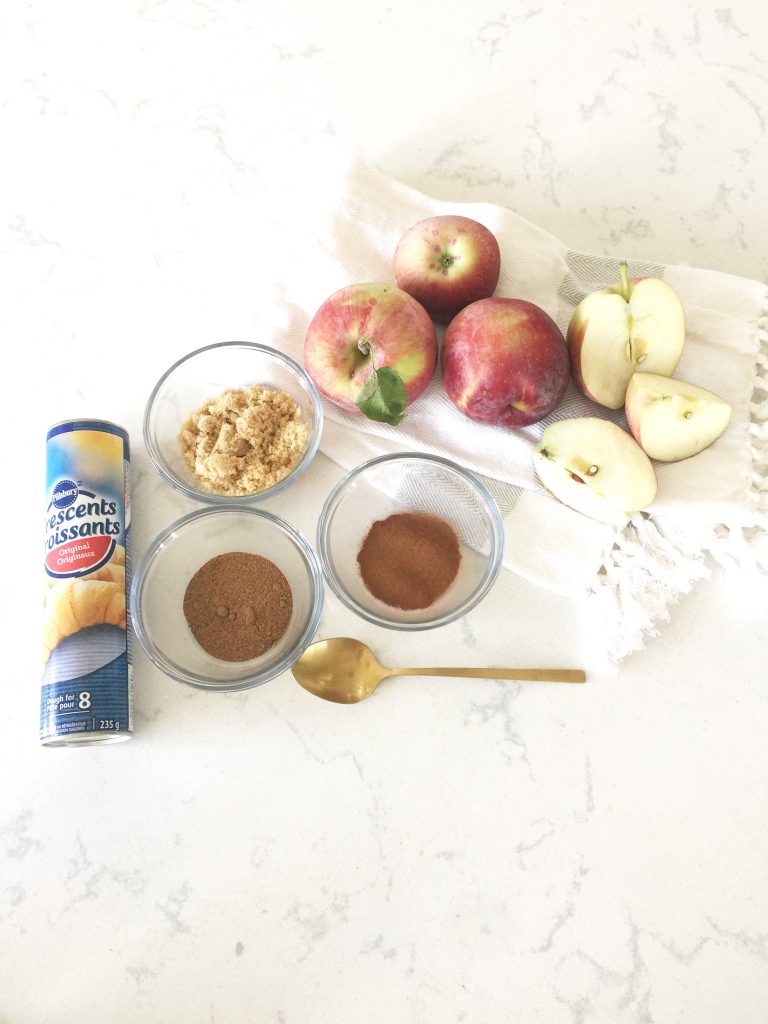 It is no secret that my best work is not done in the kitchen! If a genie could grant me one wish (and it had to be related to my motherly/wifely duties) I would wish for a chef legit! I just find cooking so challenging but any chance I get to have my kids help me in the kitchen I take advantage of because they love it. If you watched my stories the other day you would have seen two of my sweet babies making sugar cookies for their favourite babysitters (whom they all adore). This "recipe" if you can even call it that was something I just came up with a couple years ago and has become a favourite with the kids its easy to make and it tastes yummy too. So without further adu I give you my version of the easiest yet yummy Apple Turnovers.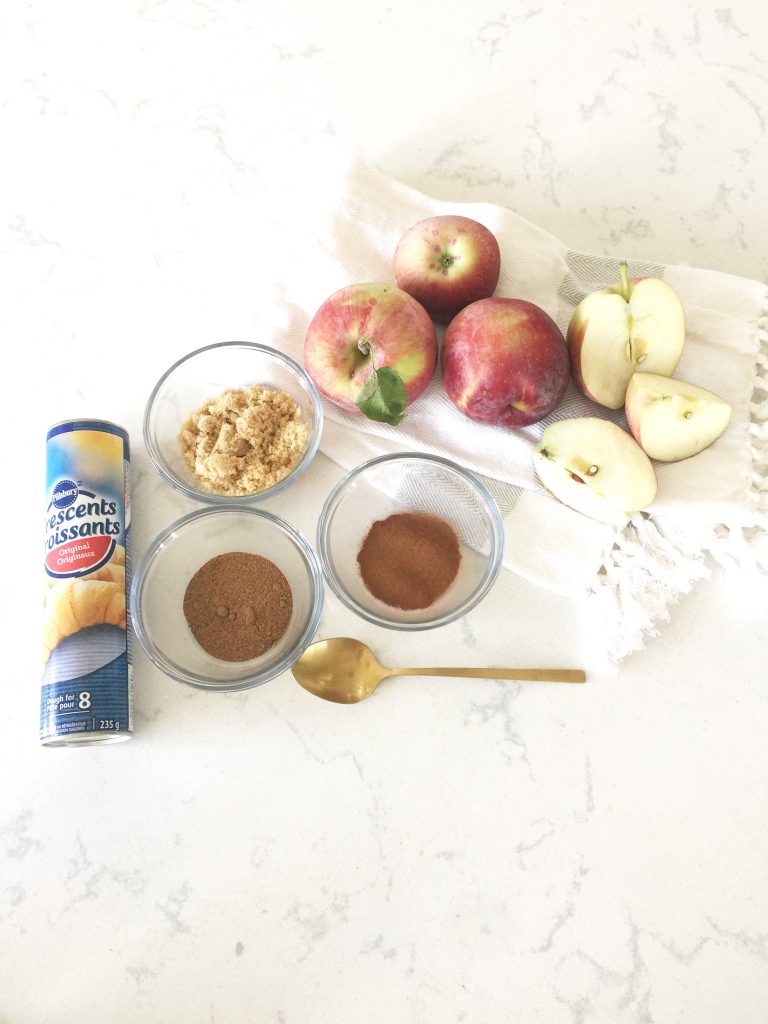 Ingredients:
Pillsbury Dough
Brown Sugar
Cinnamon
Nutmeg
Fresh Apples (I used Courtland which we picked ourselves – that gets me brownie points right?)
Directions:
Heat oven to 375F
Roll out the dough into 8 triangles
Than sprinkle, brown sugar, cinnamon and nutmeg onto the dough
Add the sliced apples and roll the triangles up.
Place onto a pan with parchment paper
Cook in oven for 10-12 minutes or until golden brown
Then eat and enjoy