When you're a parent to multiples especially when they are close in age dividing your time and attention equally for all the children is hard! Lately we have been finding that my son (who is the only boy and the middle child) needs just that little extra bit of attention or else he starts trying to get it the wrong way so my husband and I have been trying to get creative in ways to give him that one on one attention. My oldest gets a lot of attention naturally and she also is involved in a lot of extra circular actives that appear to be "special treatment" and he just hasn't found "his thing" yet. Naturally our youngest being the baby and definitely being a "mommy's girl" she doesn't lack in getting attention so how to give our little man the attention and one on one time became the question?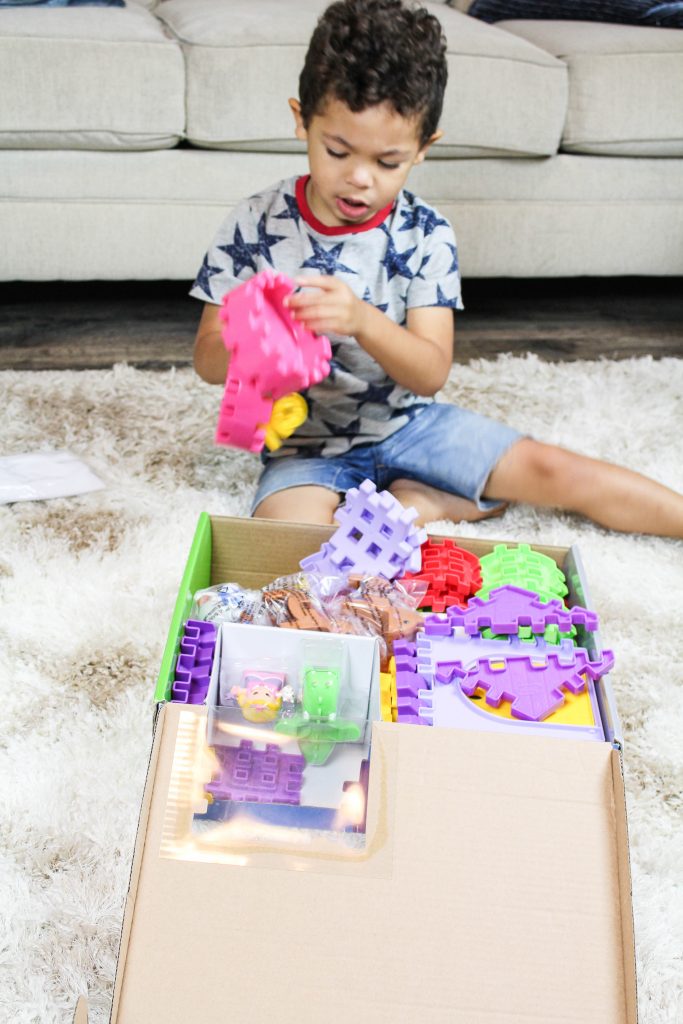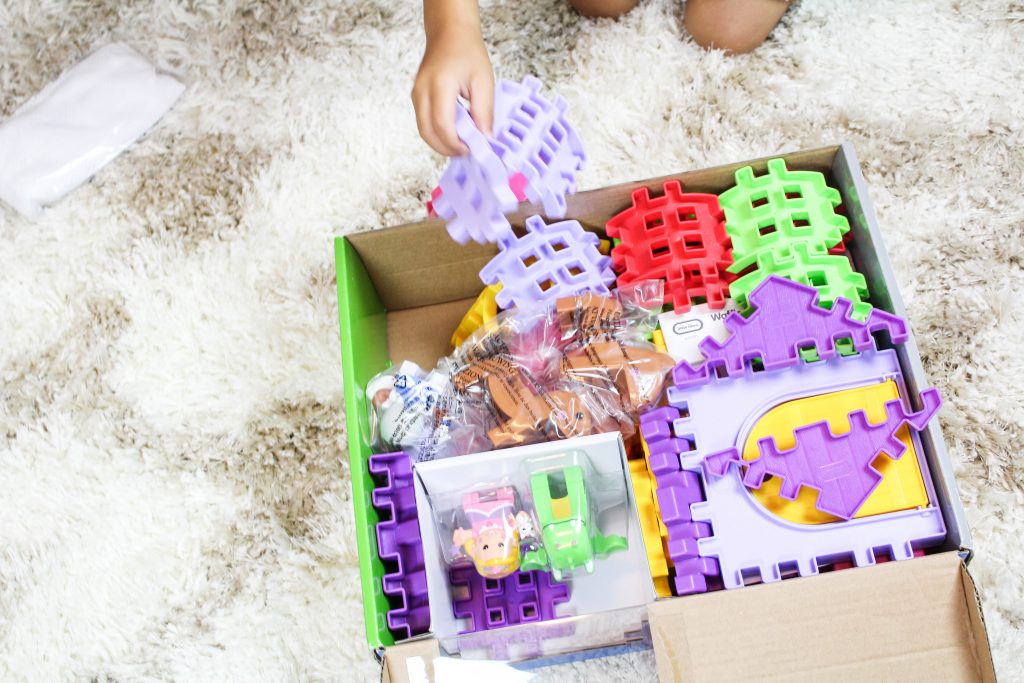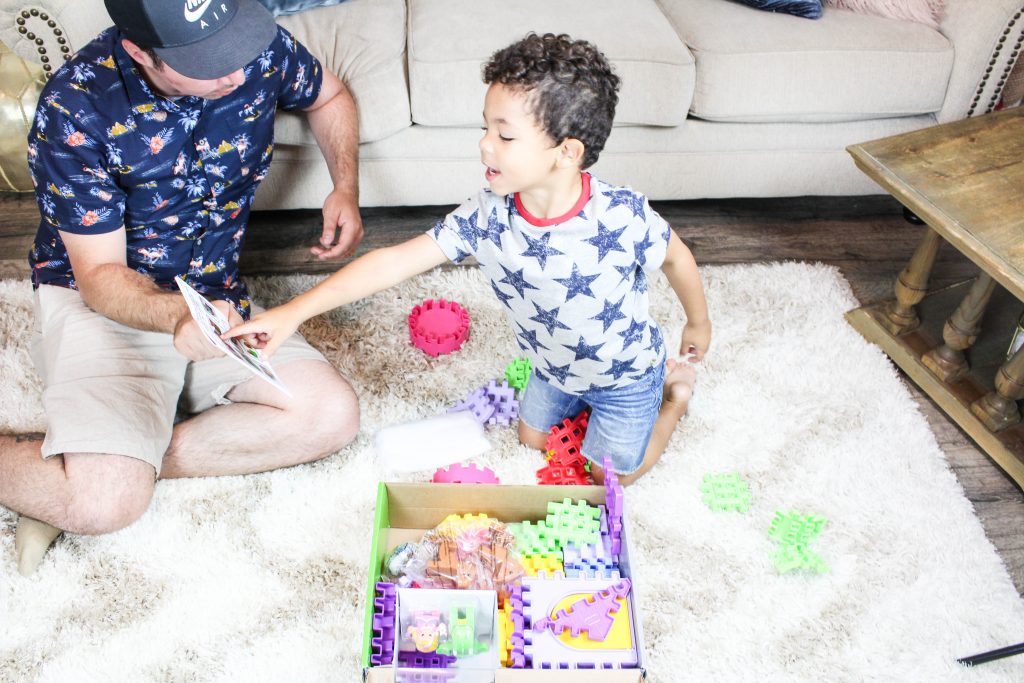 Well thankfully Little Tikes to the rescue – they sent us these super fun Waffle Blocks to try out and it was the perfect opportunity for my husband to spend some one on one time with our little man. He was so excited to get his own package in the mail that he got to open and when he saw what it was he was dying to get the box opened and start building. Of course after looking at the book of all the different plans for what you can build and than looking at all the pieces he quickly handed daddy the plan book and pointed to the plans he wanted daddy to help build. They had so much fun building their castle and the blocks are being used daily and have provided hours of quiet entertainment for our family which is a win in this moms book! They are simple to use and click together even my youngest can participate and the book of plans is super simple and easy for even the kids to follow the directions. We have always loved Little Tikes products our house is full of them and these Waffle Blocks are another win in our books! and for all you mamas thinking what a mess to store all the pieces – well they thought of that too and have included a large mesh bag with zipper that fits all the pieces for easy clean up and making it easy for the kids to access themselves when they want to play with it!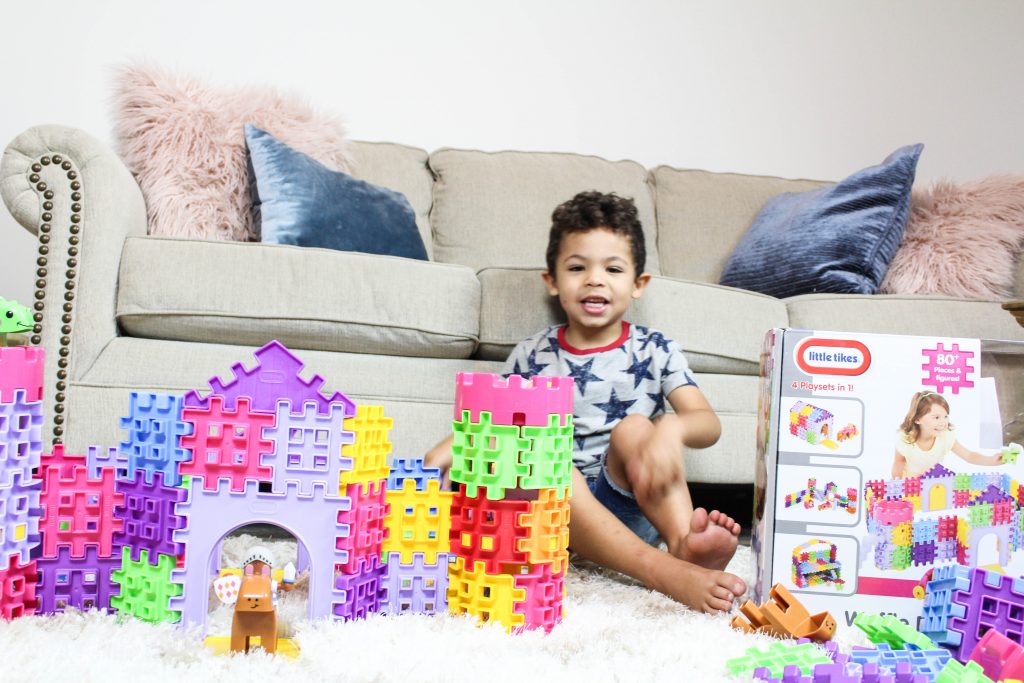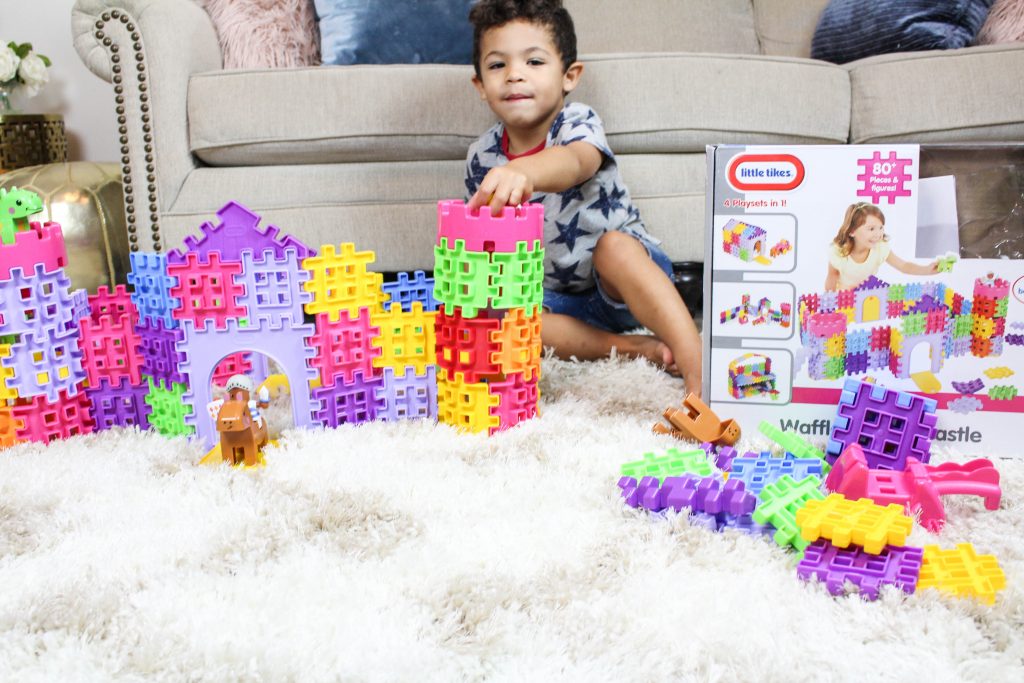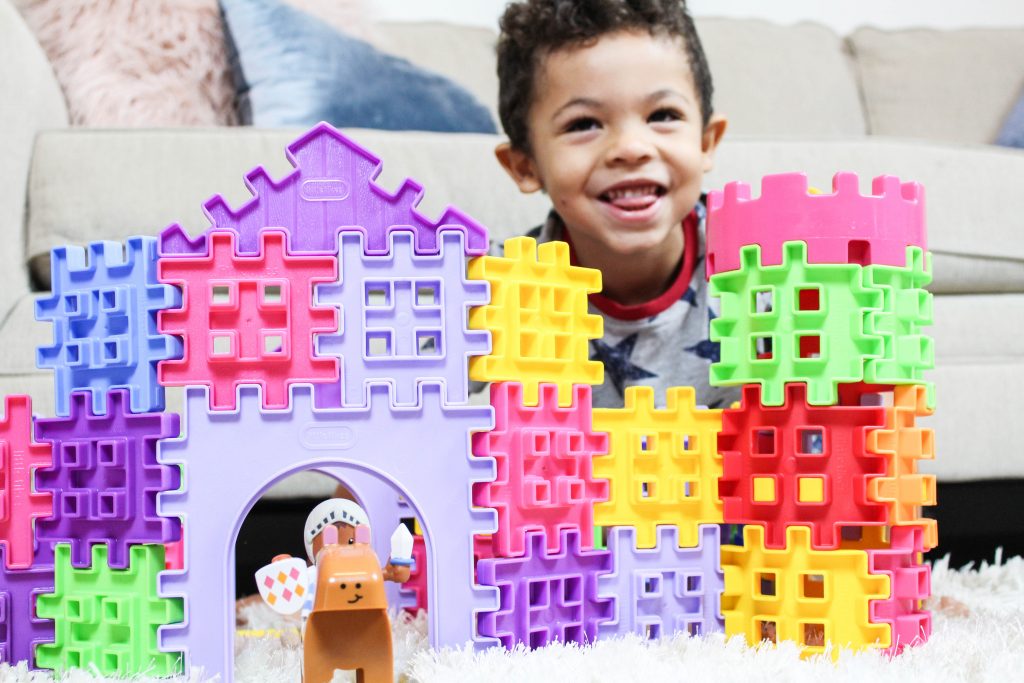 Thanks to Little Tikes for the products but as always the opinion and review is my own!