Recently we were given a weekend away as a family at the amazing Sherkston Shores Beach Resort. When I received the email I had no idea what Sherkston Shores Beach Resort was but a weekend away at a cottage with access to the lake and pools sounded perfect for my little family so I quickly responded with a yes we would love to go! The first thing we loved about Sherkston Shores was that the drive there from our home was much shorter and nicer drive than driving to Muskoka so that was a plus in all of our books! We arrived shortly after dinner time and were greeted by a really sweet girl at the gates. (we loved the fact that the grounds are monitored 24/7 by security and the grounds are gated so you don't have to worry about public access to the grounds) Once we parked and entered the reception area once again we were greeted by a really kind girl who checked us in super quickly (which all the mamas out there get how key that is when you have just been in the car with 3 little people for an extended time and not to mention the were super excited to get exploring) and sent us on our way with our keys and wrist bands which gave us entrance into the pools, watersides and splash pad.
Within a few minutes we found our little cottage and we were blown away by how nice the cottage was. Our cottage had 3 bedrooms a full kitchen and bath with a beautiful living room and wrap around deck that was fully gated! (win win for this mama) My hubby and I enjoyed the master bedroom with a large Queen bed while our oldest kids shared a room that had a set of twin size bunk beds. The baby got her own room that had a set of bunk beds as well and all the bedrooms came with tvs and cable in the room but we didn't have time to watch them! (we also had wifi since I know your all dying to know) Our main living quarters was spacious and very modernly decorated with a pull out couch and oversized chair for lounging and a 7 piece dinning room set as well as a patio table and chairs on the porch. So lots of space for entertaining which is awesome! If you follow me on Instagram and watched my Instastories you will already know but when we arrived they had graciously left us yummy snacks both healthy and some not so healthy as well as filled our fridge and even left us a bottle of wine!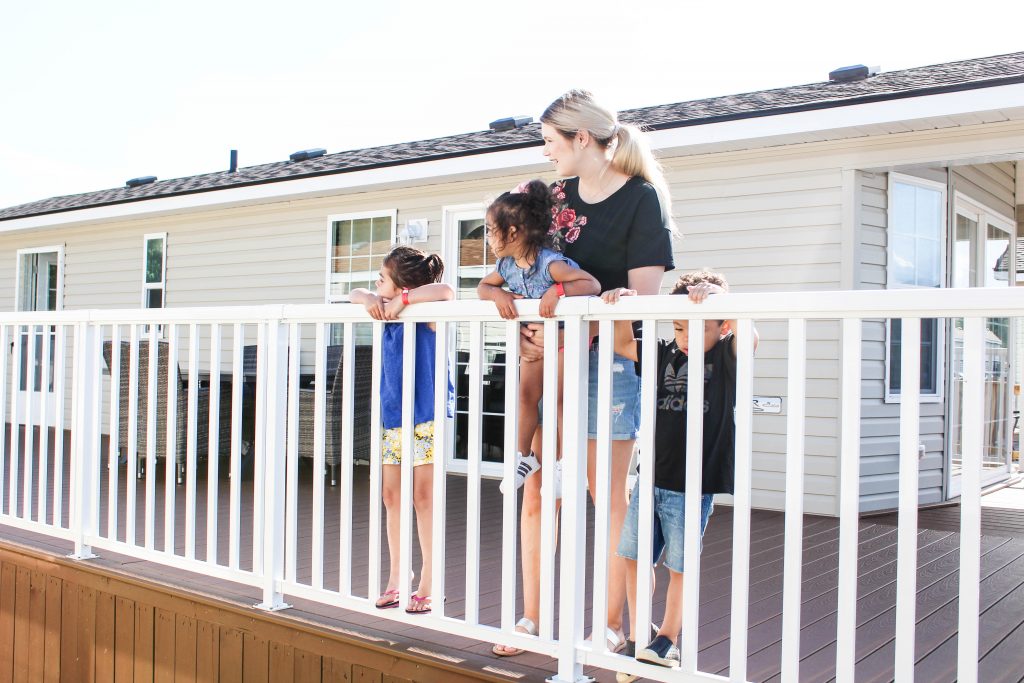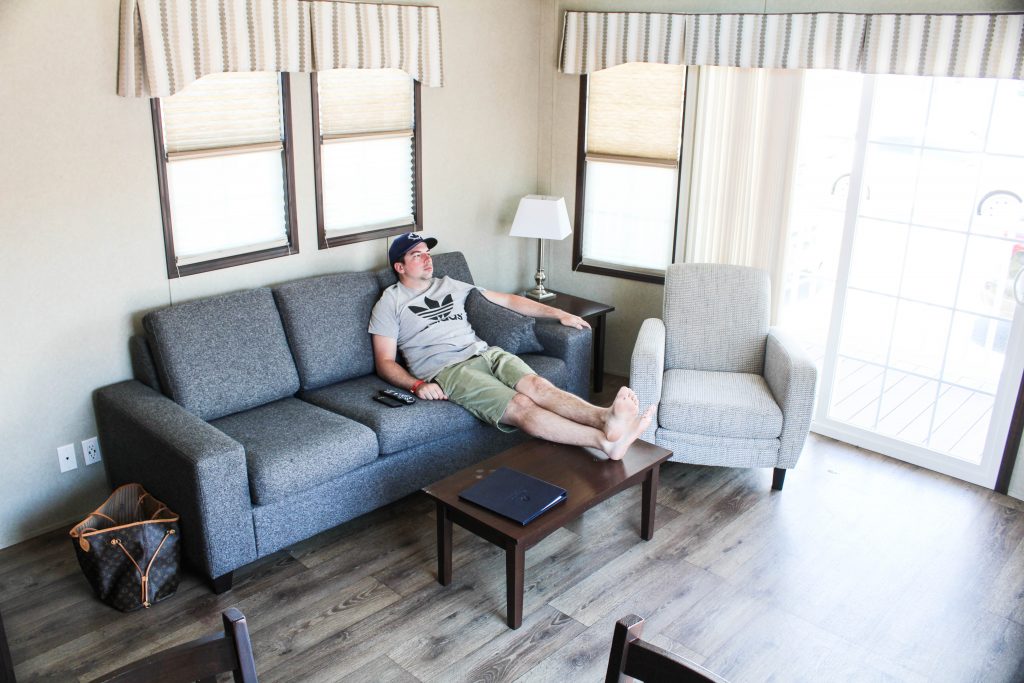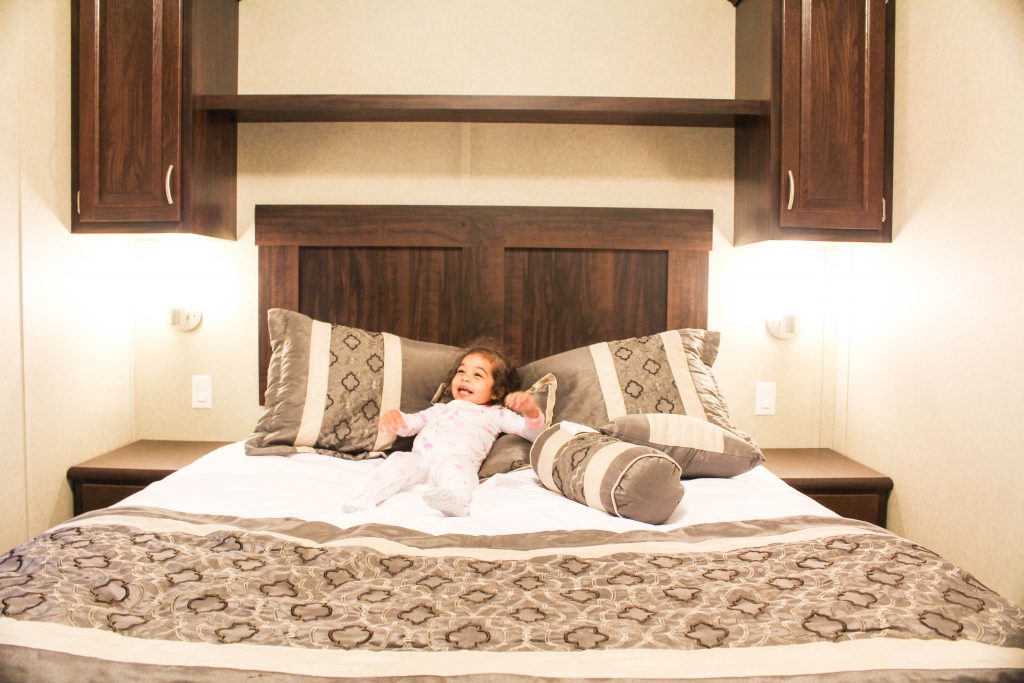 The kids were dying to check the place out so after we got settled into our cottage we loaded up on the golf cart to tour the park and we quickly realized this place is huge! 560 acres of beautifully landscaped grounds that includes 2 and a half miles of beach!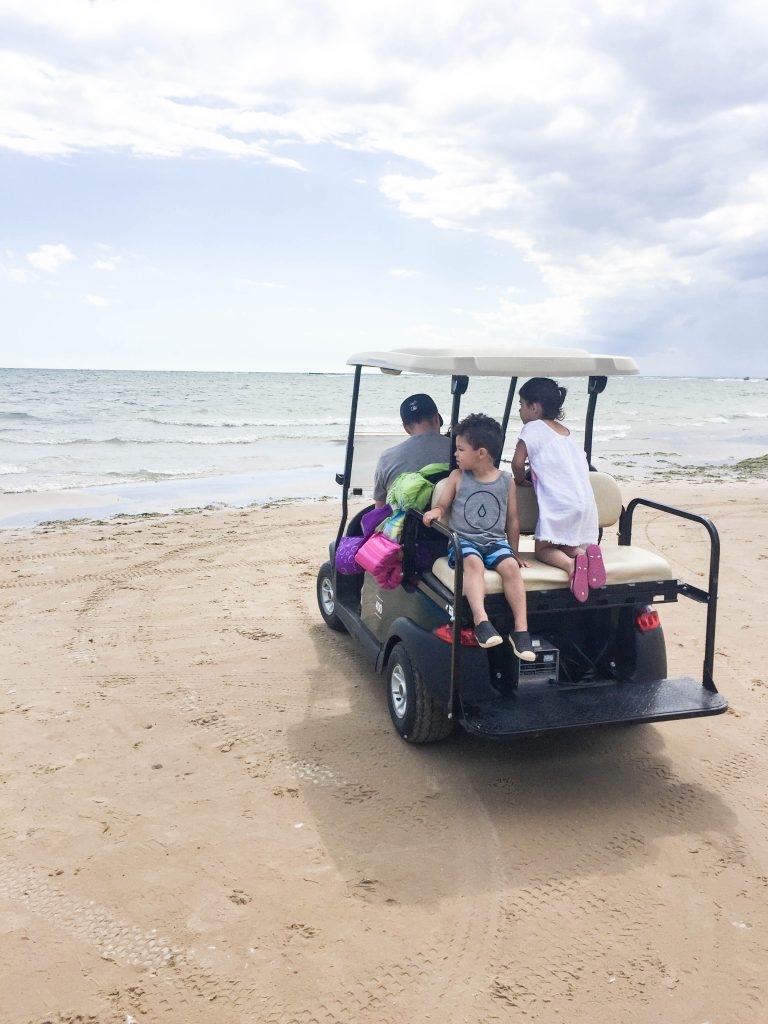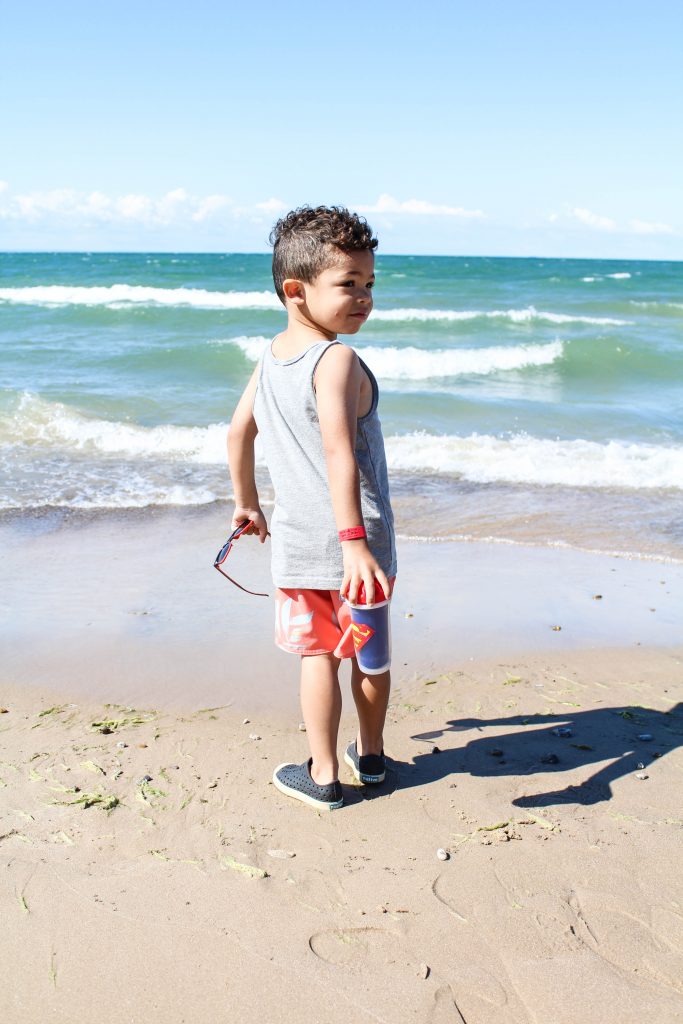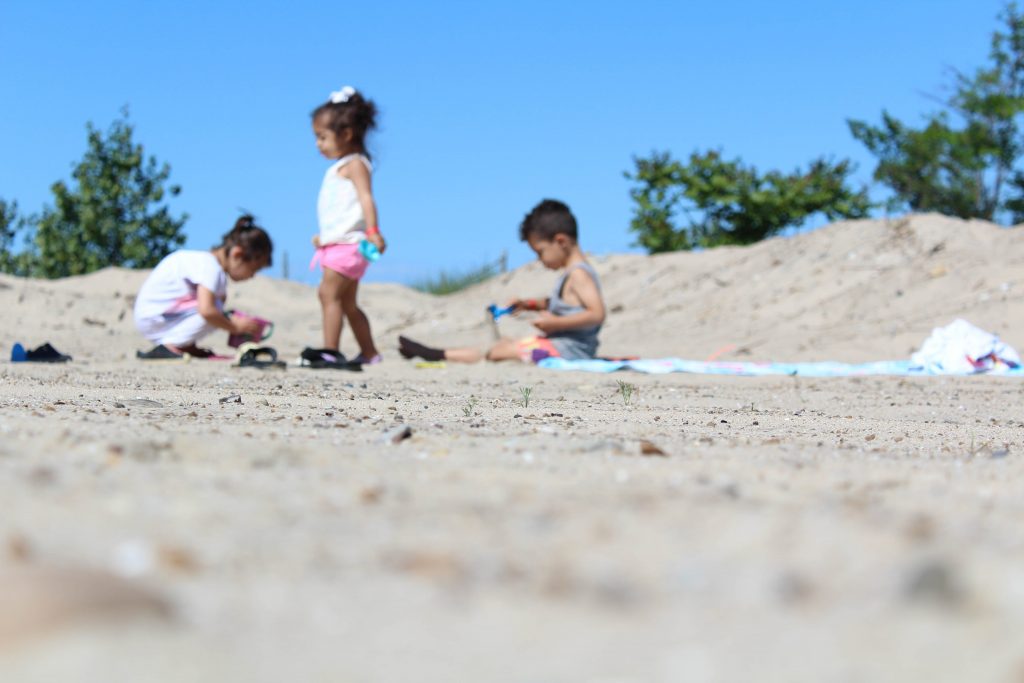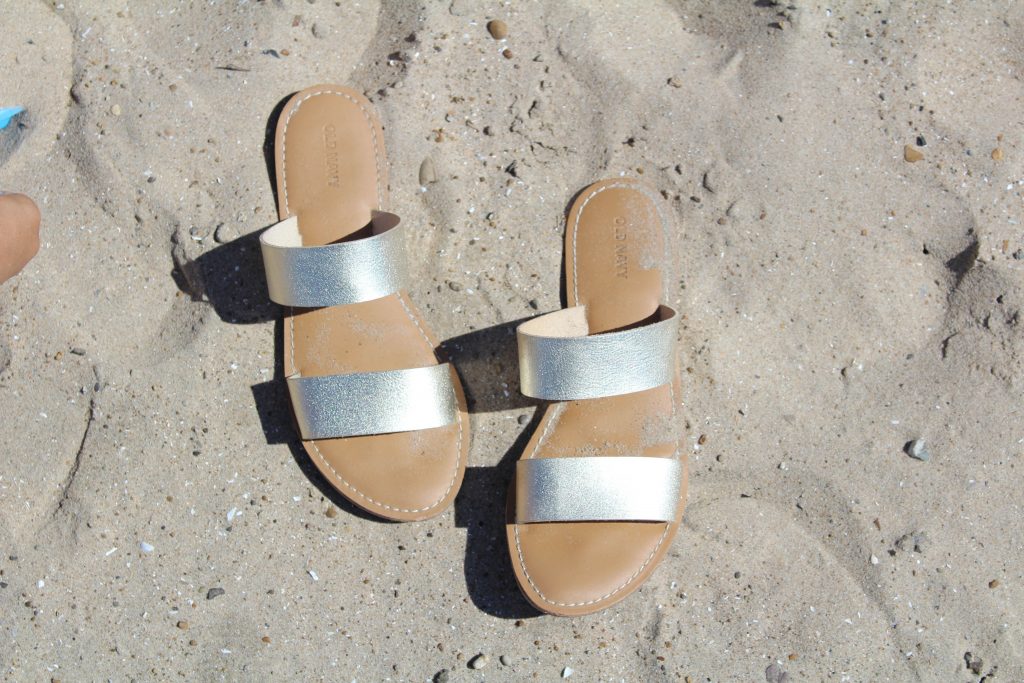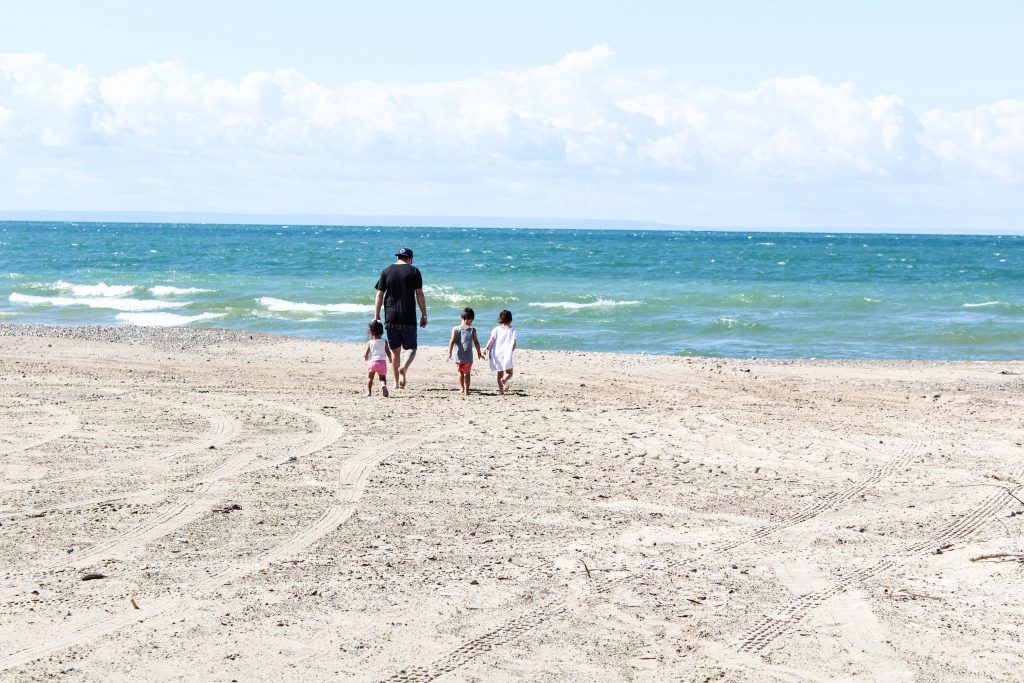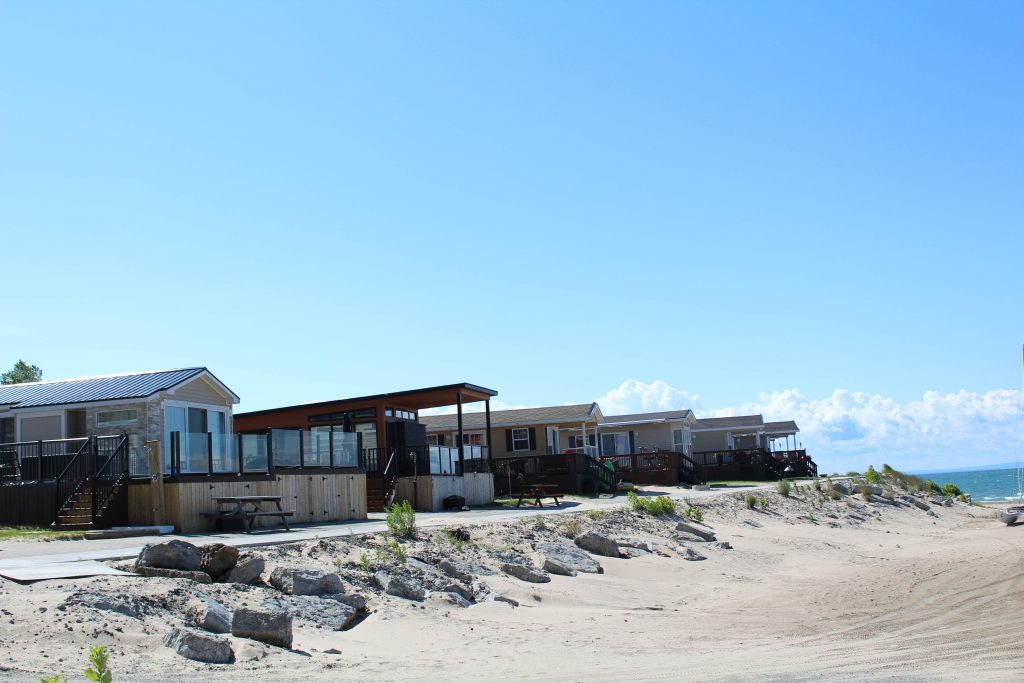 Sherkston Shores Beach Resort is really a campers (or glamper if you're like me) dream! There is something for everyone from tent sites, RV sites, cabin rentals, cottage rentals, seasonal RV stays, to even seasonal vacation cottage ownerships. After touring the grounds my hubby was already to buy a place for us to spend our summers there! Sherkston Shores offers an opportunity for you to sit back and relax at the beach, swim in the quarry, play volleyball, soccer or take part in a round of mini-golf (all 18 holes) or try climbing their Aerial challenge course or rock wall. In addition if your not a beach person or find the lake too cold in the earlier spring or fall days they offer 2 heated pools, 3 watersides, 2 splash pads and a hot tub as well for their guests and owners. Sherkston Shores is open from May 1 – October 31 yearly and they offer so many amazing things for their owners and guests including fireworks on Saturday evenings throughout the summer! You can really tell that they have worked hard to make this resort very family focused and personally think they have done a fantastic job of making the place not only aesthetically look gorgeous but they have provided lots of security to keep you safe and have offered things that really make family time a priority! There is a Boston Pizza right on site that you can enjoy on the nights you don't feel like cooking (we definitely took advantage of that) and we even enjoyed playing (and by we I mean the hubby and the kids) in the arcade after dinner.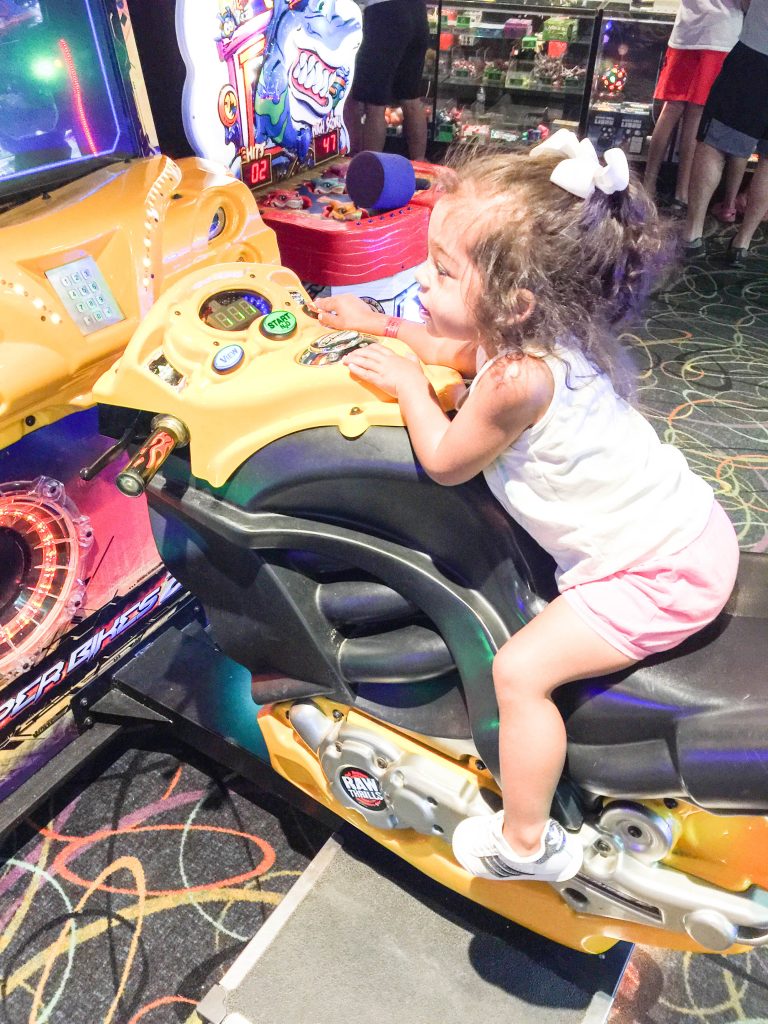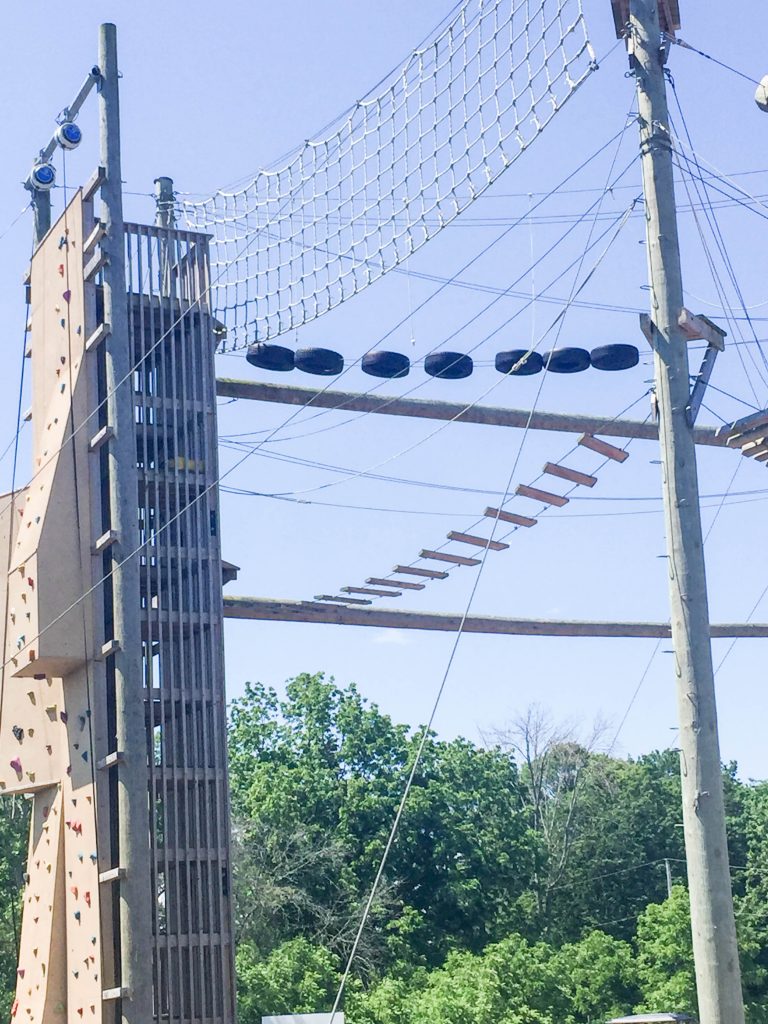 Our family seriously had the best weekend and my kids can't stop asking when we are going back – which we are working on booking! This post isn't even sponsored we just had such a great time I wanted to share this – in my opinion- gem of a place with you my friends incase you are looking for a place to take your family this summer!!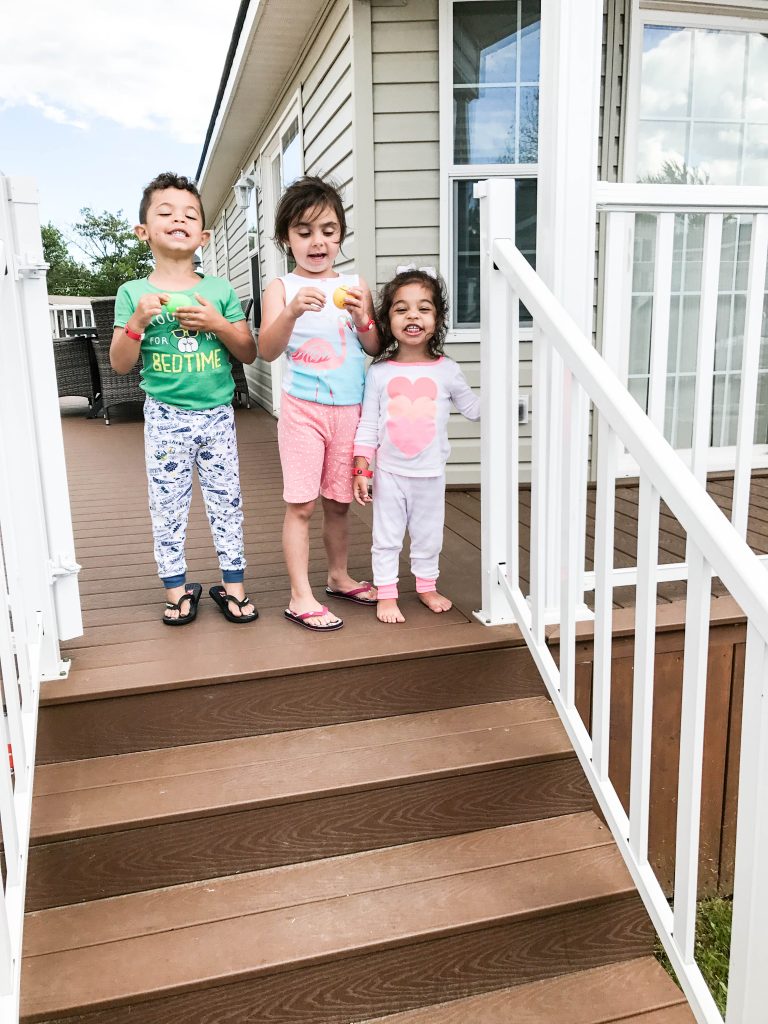 Don't be fooled by these smiles they were all tears when we said goodbye later that evening! We can't say thank you enough to the awesome people at Sherkston Shores Beach Resort for the best kick off to our summer and for an unforgettable weekend away with our little family – we will be back!